With extreme variations in the jet stream alternating the arctic with the balmy, it's a wonder how few flowering plants seem to be early this year. Everything seems pretty much right on time.
Honeysuckle bush opened mid-month. I smelled it a few days ago as the sun went down, temps in the 50's. The little snowdrops have been up, with fresh patches every day. They're very nice with the dark green inkberries in a moist shady spot.
The hybrid witchhazel 'Diane'  has been blooming for a month now, still in her glory, shimmering in the setting sun, a fortuitous placement outside my office window.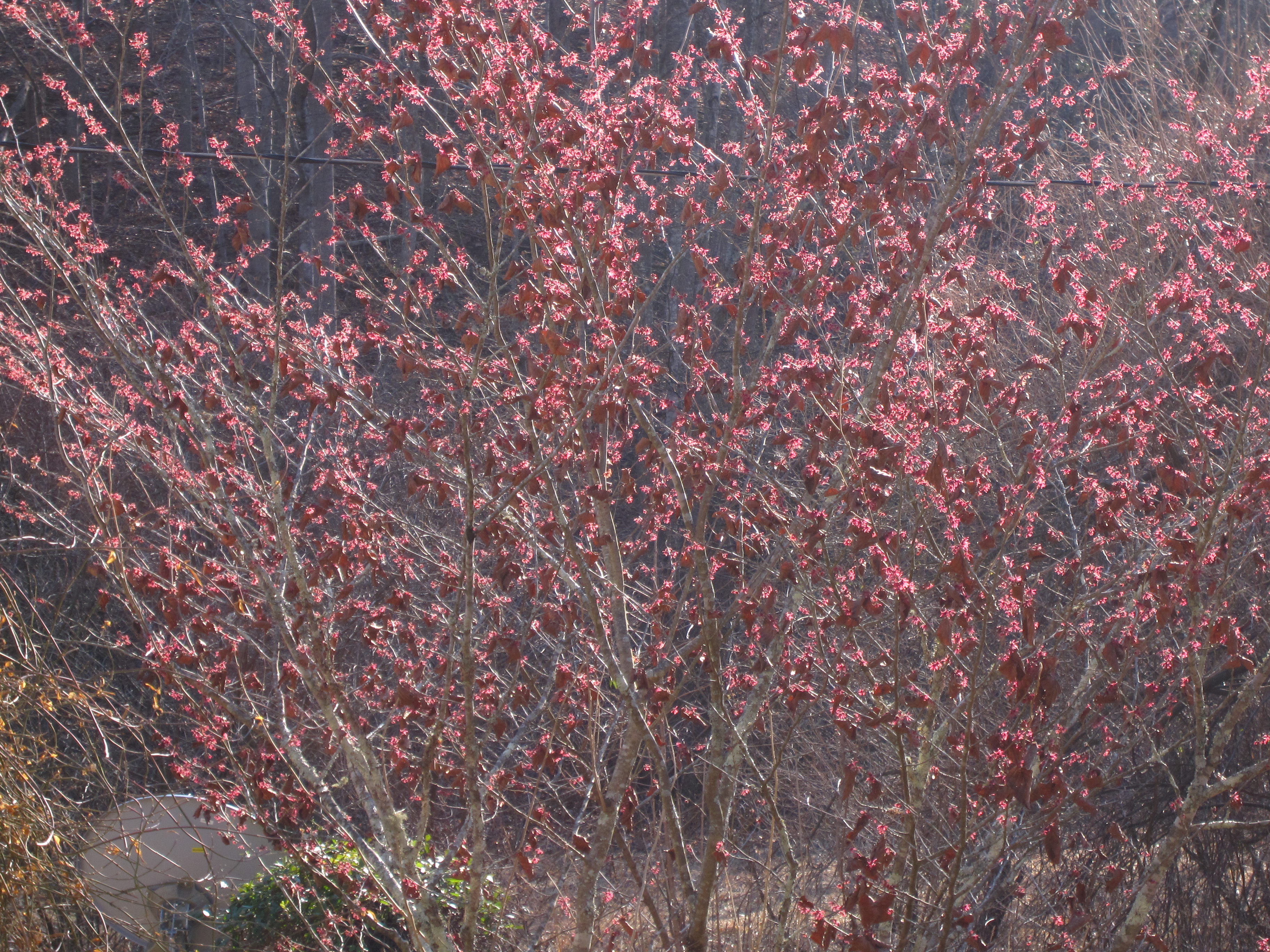 The common Lenten rose, Helleborus niger, is making growth. I can see the appeal of the hybrids, as these seedling grown ones are a bit coarse for me, but their total deer-resistance, longevity, and shady habitat make all hellebores a must-have for the woodland and/or country garden. Do check out the hybrids. The 'Pine Knot Strain' is popular with single and double blooms ranging through shades of purple some with white picotee, meaning edged in white.
But the latest to bloom here in the hollow is 'February Gold', a fragrant cyclamineus daffodil (with swept-back reflexed petals) known for its extremely early flowering. Right on time.